The EU-SENSE project preparatory exercises were held in the training facility of the Main School of Fire Service in Nowy Dwór Mazowiecki (Poland). The exercises aimed to get the EU-SENSE Project team prepared for a final demo planned between 6 and 7 of October 2021.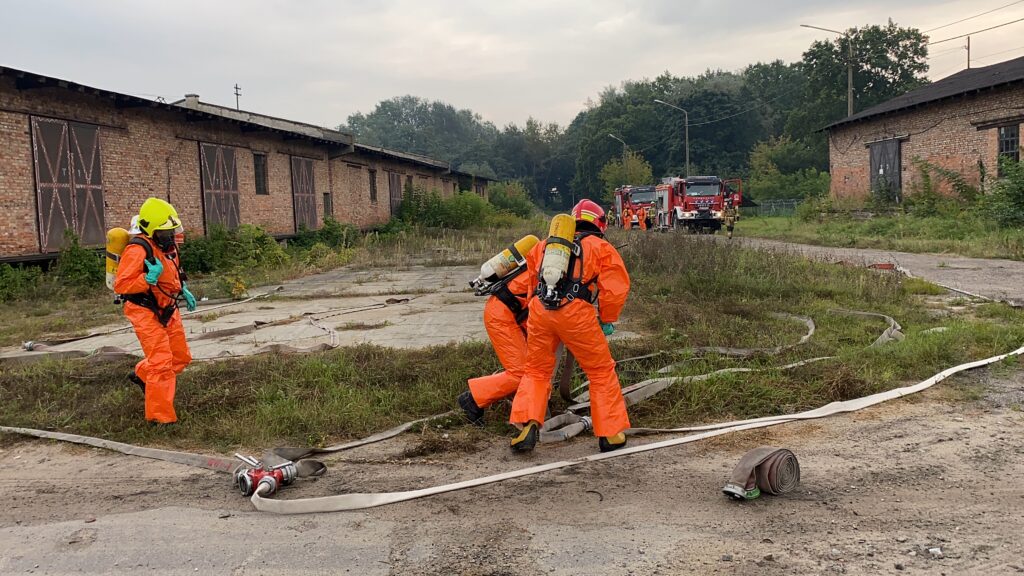 The person responsible for the organization and coordination of exercises on behalf of the Main School of Fire Service was Magdalena Gikiewicz, PhD Eng. The exercises were also attended by: Major Brigadier Paweł Gromek, PhD Eng.;  Brigadier Anna Prędecka, PhD Eng.; Karolina Kuskowska, PhD Eng., Joanna Kozioł, M.Sc. Eng.; Junior Brigadier Marcin Kuźmiński, M.Sc. Eng.; Janusz Mazur, M.Sc. Eng.; Artillery Sergeant Bogumił Franckiewicz; Senior Fire Officer Michał Ościłowski; Fire Cadets: Kacper Różycki, Andrzej Musiałek, Bartosz Socha, Robert Goławski, as well as by experts from the Leader of the EU SENSE Project – ITTI: Łukasz Szklarski, PhD; Mateusz Oleś; Patryk Maik; Kacper Michoń; Filip Pietraszak; Michał Włodarczyk.
Additional protection was provided by a Fire Rescue Vehicle – GBA from the Main School of Fire Service in Warsaw.